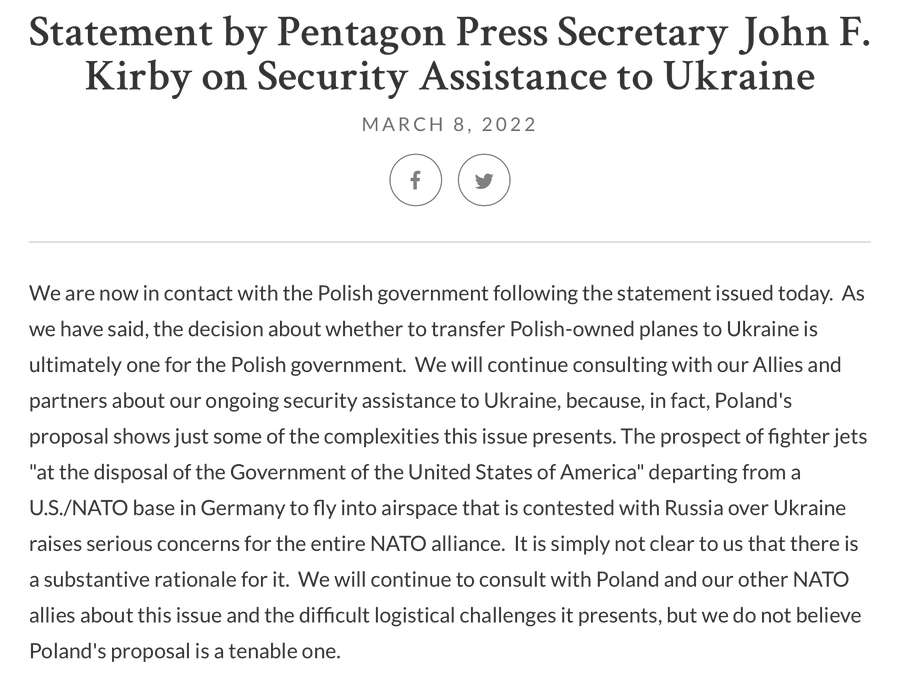 UPDATE — Pentagon Statement from John Kirby
WARSAW (AP) — The Pentagon said that Poland's offer to give MiG-29 fighter jets to the U.S. so they can be passed to Ukraine raises serious concerns for the NATO alliance and the plan is not "a tenable one."
Pentagon Press Secretary John Kirby said in a statement that the prospect of jets departing from a U.S. NATO base in Germany to fly into airspace contested with Russia in the Ukraine war is concerning. He said it's not clear to the U.S. that there is a substantive rationale for it.
"To my knowledge, it wasn't pre-consulted with us that they plan to get these planes to us," said U.S. Undersecretary of State Victoria Nuland, who told lawmakers she learned of the proposal as she was driving to testify about the Ukraine crisis before the Senate Foreign Relations Committee.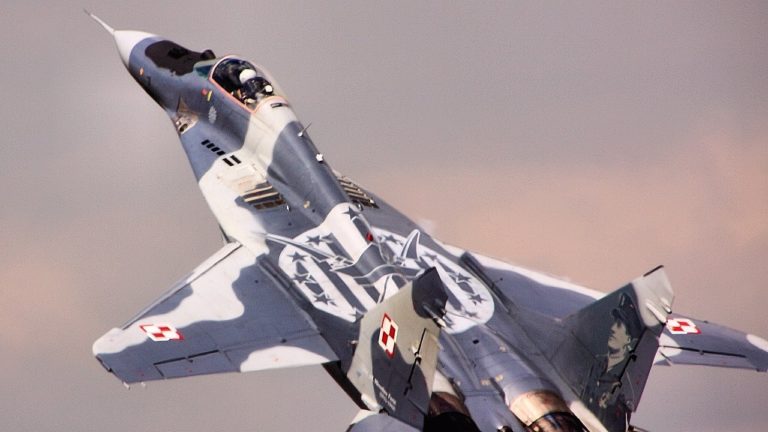 ---
The authorities of the Republic of Poland, after consultations between the President and the Government, are ready to deploy – immediately and free of charge – all their MIG-29 jets to the Ramstein Air Base and place them at the disposal of the Government of the United States of America.
At the same time, Poland requests the United States to provide Poland with used aircraft with corresponding operational capabilities. Poland is ready to immediately establish the conditions of purchase of the planes.
The Polish Government also requests other NATO Allies – owners of MIG-29 jets – to act in the same vein.
---
If Poland sends MIGs, then NATO is at war