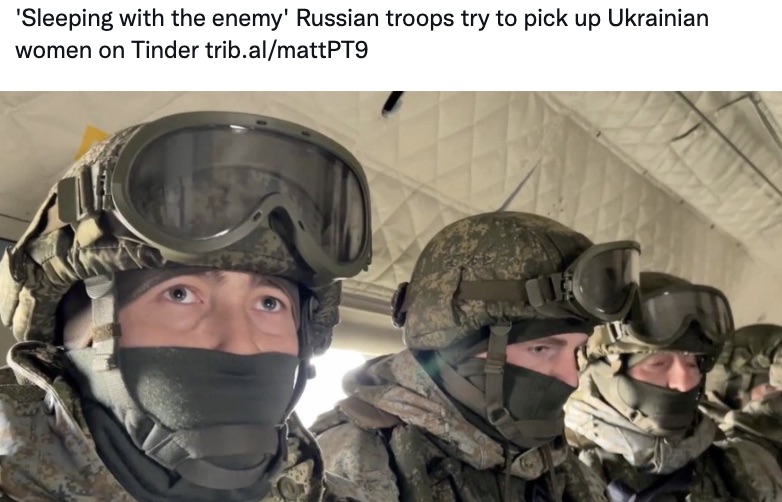 "These guys are just the same as anyone else on Tinder — they want love or companionship… So it's kind of hard to imagine that they could be coming here to attack us. I hope it won't happen."
Ukrainian women in second city Kharkiv have been stunned by a salvo of admirers in uniform.
Russian troops called Andrei, Alexander, Gregory, Michail and a bearded Chechen fighter nicknamed "Black" were among dozens whose profiles popped up. And they looked certain to get a rocket from Red Army commanders last night after giving away their position and posting pictures of their uniforms in flirty messages.
Dasha Synelnikova's phone lit up with snaps of dozens of randy Russians when she set her location to Kharkiv on Tinder yesterday. The soldiers are believed to have come into range after the Russian President's commanders ordered a huge influx of tanks and troops within striking distance of the city.
Dasha, 33, told The Sun last night: "I actually live in Kyiv but changed my location settings to Kharkiv after a friend told me there were Russian troops all over Tinder. "And I couldn't believe my eyes when they popped up trying to look tough and cool. One muscular guy posed up trying to look sexy in bed posing with his pistol."