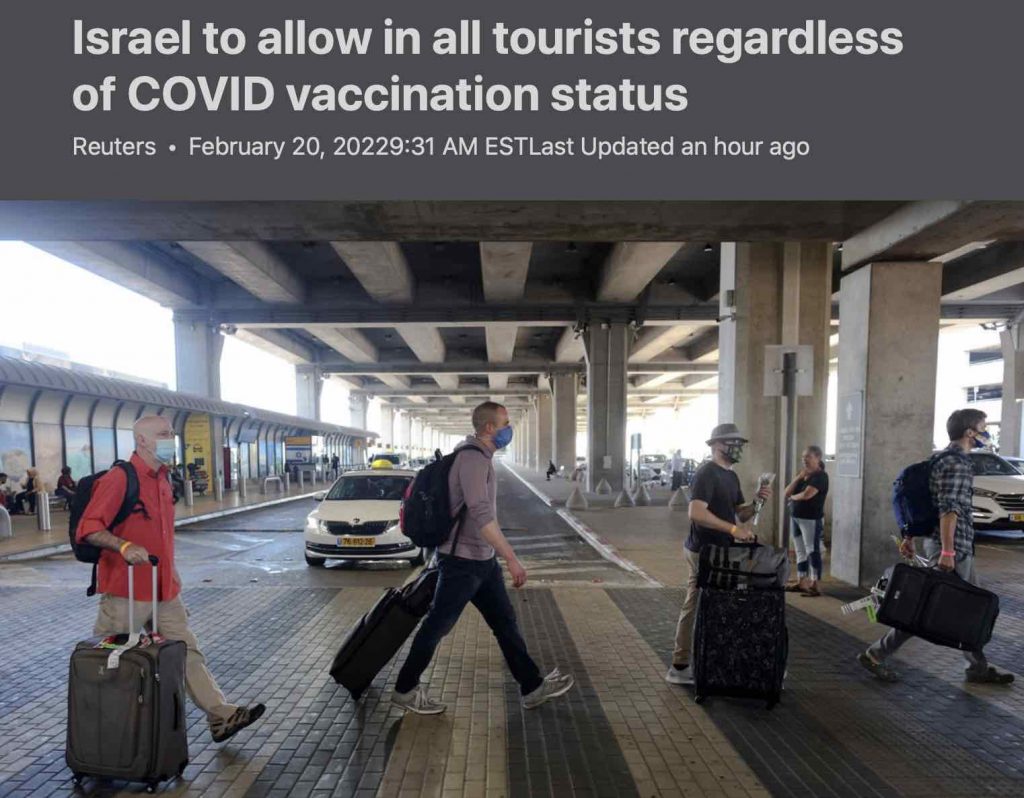 Israel will begin allowing entry to all tourists starting March 1, regardless of whether they have been vaccinated, a statement from the prime minister's office said on Sunday.
Entry into Israel will still require two PCR tests, one before flying in and one upon landing in Israel.
"We are seeing a consistent decline in morbidity numbers, so this is the time to gradually open up what we were the first in the world to close," Prime Minister Naftali Bennett said.