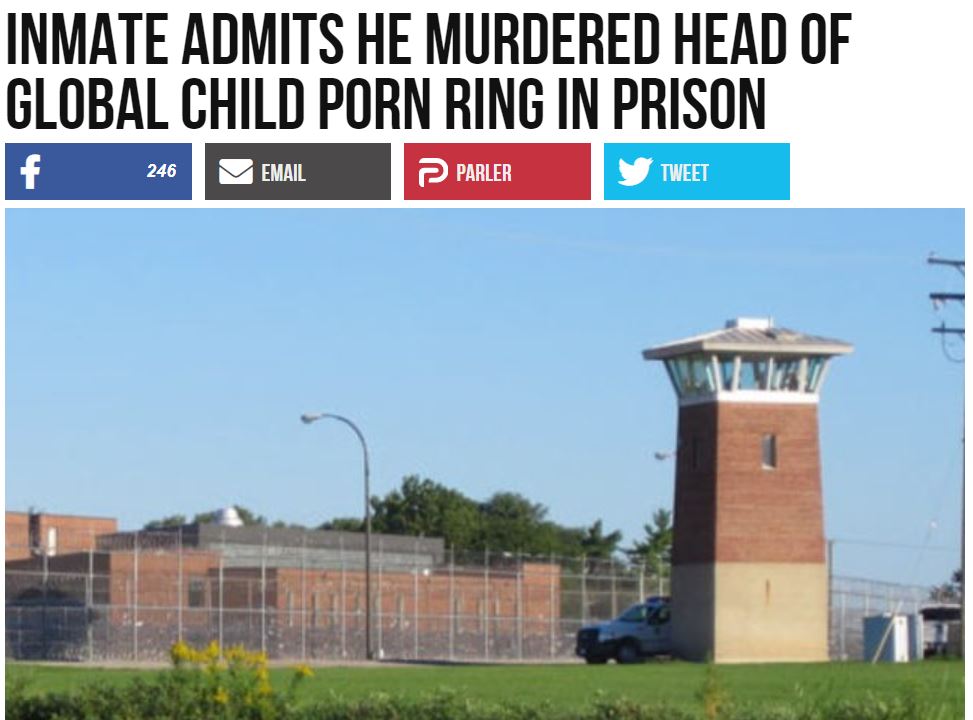 Inmate Murders Head of Global Child Porn Ring in Prison
An inmate accused of murdering a convicted child predator inside a Michigan prison after the man's sentencing has admitted his guilt in the killing. Federal inmate Adam Taylor Wright entered a guilty plea on Friday regarding one count of second-degree murder in the death of inmate Christian Maire inside the Milan Correctional Facility.
Specifically, Wright and Kechego repeatedly kicked and stomped Maire in the head, and Wright prevented Maire from fleeing while Castro repeatedly stabbed Maire. Wright, along with his two co-defendants, then worked together to throw Maire's body down a flight of metal stairs. The plea agreement calls for a sentence over 27 years that can be imposed concurrently, partially concurrently, or consecutively to the sentences of imprisonment (totaling 199 months) he is already serving on three other cases.