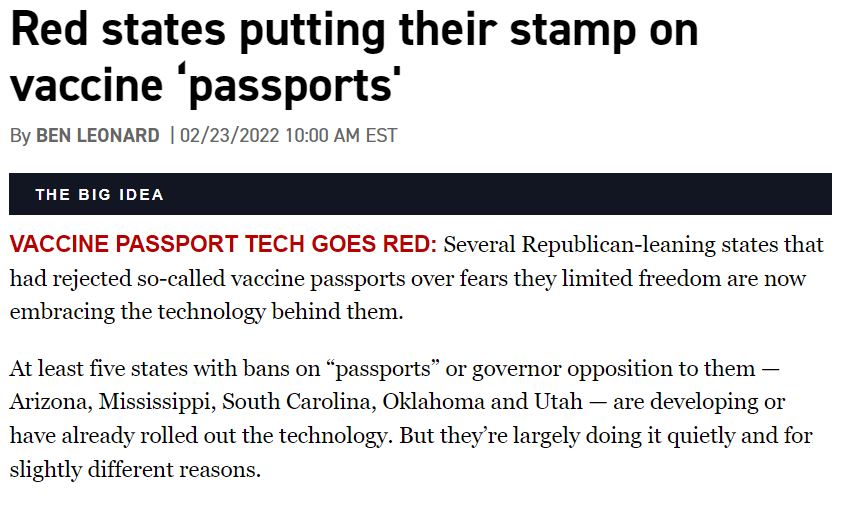 ---
Several Republican-leaning states that had rejected so-called vaccine passports over fears they limited freedom are now embracing the technology behind them.
At least five states with bans on "passports" or governor opposition to them — Arizona, Mississippi, South Carolina, Oklahoma and Utah — are developing or have already rolled out the technology. But they're largely doing it quietly and for slightly different reasons.
The benefits they see: With some places in the U.S. like New York City requiring proof of vaccination for indoor dining and events, and countries mandating the information for entry, residents in these states might need it to travel. Plus, adopting the technology allows for access to health records in a digital format, state officials say.
"We're starting to see some jurisdictions that had a very strict stance, 'We're not going to put any QR codes on anything,' look at this again with fresh eyes and say, 'Okay, this really isn't a passport. This is really just an evolution of a record moving into the digital age,'" said Rebecca Coyle, director of the Immunization Registry Association.