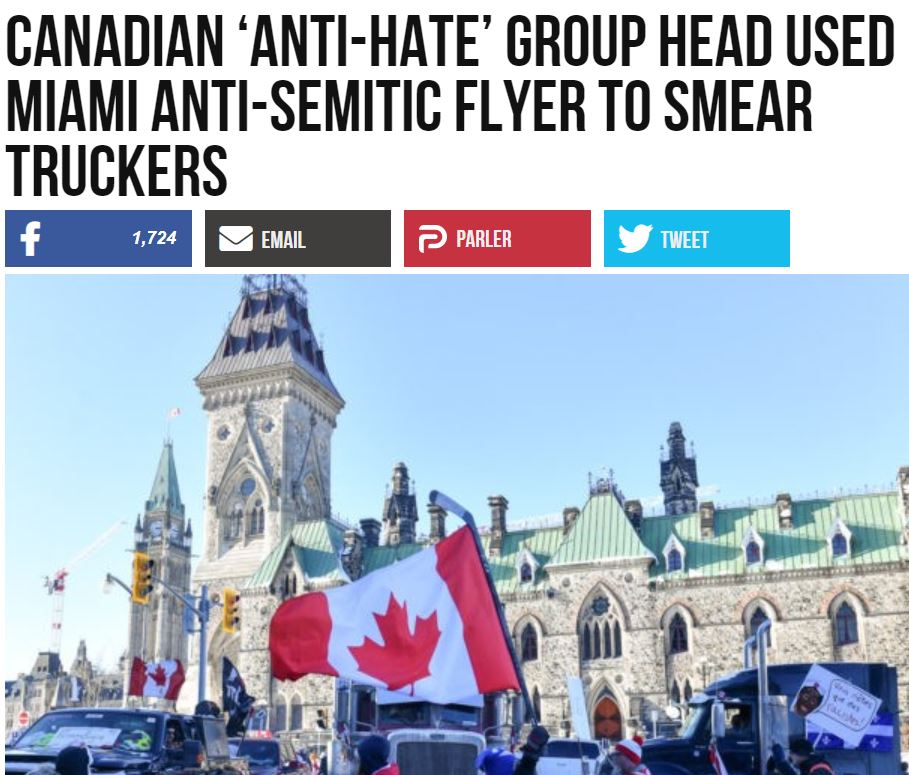 Canadian 'Anti-Hate' Group Used Miami Anti-Semitic Flyer to Smear Truckers
The head of the Trudeau-funded Canadian Anti-Hate Network (CAHN), spread a picture of an antisemitic flier on social media claiming it to have originated with the Ottawa Freedom Convoy.
Bernie Farber, who is listed as the Chair of CAHN on the group's website, "Taken by a friend in Ottawa at the Occupation. Apparently in plain sight," captioning a picture of an antisemitic flier.
The picture of the flier, however, was not from the Ottawa trucker protests against vaccine passports, vaccine mandates and Wuhan coronavirus restrictions – it was from an unrelated event in Miami, Florida, and first posted on Twitter on January 23rd. Farber defended the post before ultimately deleting his claims.
The failure to fact-check his own claims before going public is particularly concerning given Farber runs an organization paid by the Canadian government to "monitor extreme-right groups, report on their activities and file complaints with law enforcement" and which has been the main authority originating claims the trucker protest is extremist. Most of these claims have turned out to be false.
Walking around Ottawa