JD Vance at CPAC promotes non-interventionist U.S. foreign policy.
---
JD Vance is a fake Trump supporter
JD Vance has sought to dramatically reinvent himself as all in for Trump while embracing a Republican message of economic populism — and allies of Mandel are on the offense to prevent Vance from closing the gap in the race to replace retiring GOP Sen. Rob Portman.
"I'm a Never Trump guy," Vance said in an interview with Charlie Rose in 2016, a clip used in both the new ads. "I never liked him." Both ads also feature a screenshot of a Vance tweet from October 2016. "My god what an idiot," he wrote, referring to Trump.
Vance expressed a similar sentiment in other interviews and since-deleted tweets from that time, including publicly mulling the idea of supporting Hillary Clinton, calling Trump "noxious" and "reprehensible."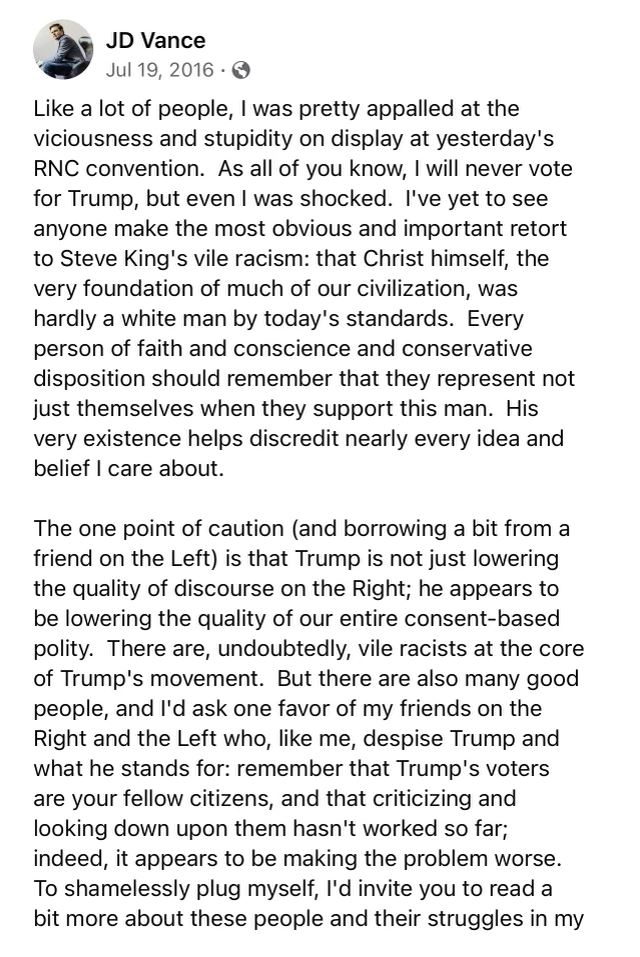 JD Vance deleted anti-Trump tweets prior to announcing candidacy
---
Brit Hume disagreed about intervention in Ukraine…