Watch Live | Russia Poland Press Conference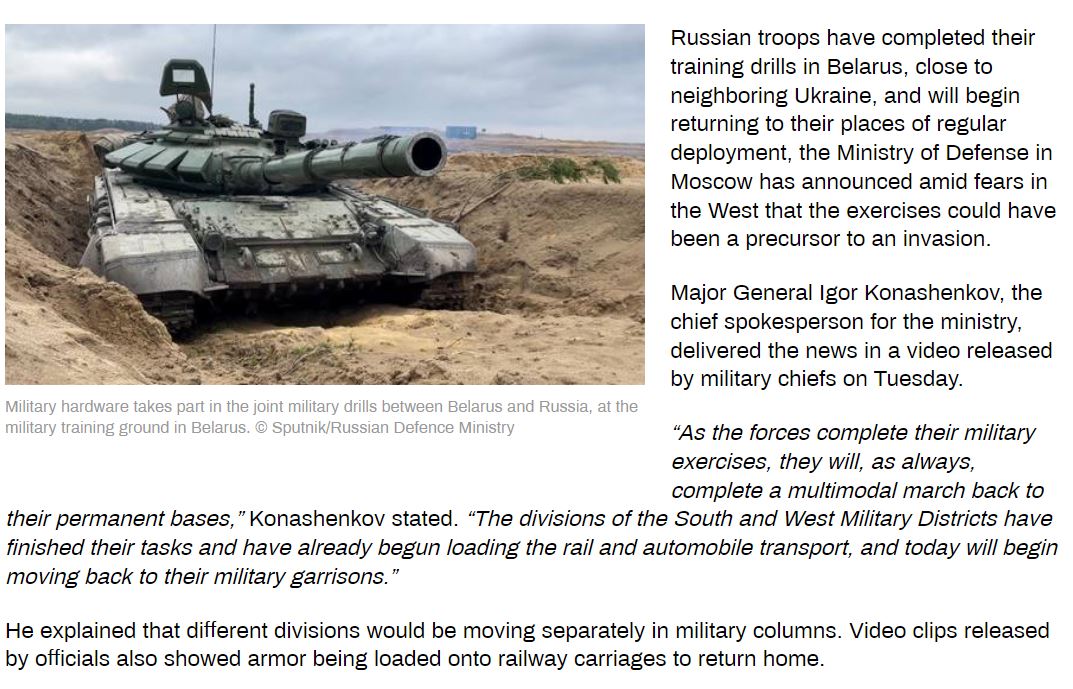 ---
Russia Announces Withdrawal
Russian troops have completed their training drills in Belarus, close to neighboring Ukraine, and will begin returning to their places of regular deployment, the Ministry of Defense in Moscow has announced amid fears in the West that the exercises could have been a precursor to an invasion.
Major General Igor Konashenkov, the chief spokesperson for the ministry, delivered the news in a.
"As the forces complete their military exercises, they will, as always, complete a multimodal march back to their permanent bases. The divisions of the South and West Military Districts have finished their tasks and have already begun loading the rail and automobile transport, and today will begin moving back to their military garrisons."
Western leaders have been voicing fears for months that Russia could be planning a full-blown invasion of Ukraine, and have pointed to reports of a troop buildup on the two countries' shared border, as well as the exercises in Belarus, as signs of aggressive intentions. Moscow has consistently denied that it plans to attack, and has called for security agreements that would limit the activity of NATO, the US-led military bloc, in Eastern Europe.
---
Putin gets the last laugh