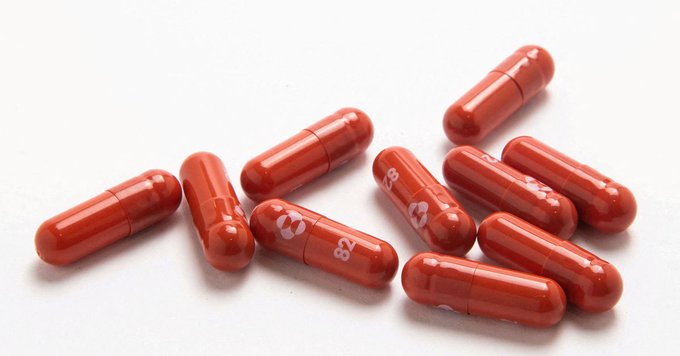 Reuters reported, "Philippines approves Merck's covid-19 pill for at-risk patients."
That is how the vaccines started. They were supposed to be for the old and the infirm. Now some jurisdictions are demanding children get vaccinated.
The Reuters report said, "The Philippines on Thursday approved emergency use of Merck & Co Inc's covid-19 treatment pill for adult patients at risk of developing severe illness as it tries to boosts the country's arsenal of drugs to fight new variants."
The approval was on an emergency basis, as were the approvals of the vaccines. I get that covid is seen as an emergency, but what I don't get is why we are acting like it is fully vetted.
There are ill effects from the vaccine. The media has spent more time mocking the skeptics than it has spent examining the side effects.
And there are side effects to every medication. Even aspirin.
NBC reported, "As the omicron surge pummels a pandemic-weary nation, the first antiviral pills for covid-19 promise desperately needed protection for people at risk of severe disease. However, many people prescribed Pfizer's or Merck's new medications will require careful monitoring by doctors and pharmacists, and the antivirals may not be safe for everyone, experts caution."
Hmm. HCQ is an antiviral medication. It has been around for nearly 80 years. We know its side effects. It costs pennies.
The media mocked it and the FDA pooh-poohed it when President Trump said it could be a game-changer.
But 18 months later, we are rolling out new expensive and experimental antiviral medications.
The NBC report said, "The Food and Drug Administration authorized Pfizer's Paxlovid for mild to moderate Covid in people as young as 12 who have underlying conditions that raise the risk of hospitalization and death from the coronavirus, such as heart disease or diabetes. However, one of the two drugs in the antiviral cocktail could cause severe or life-threatening interactions with widely used medications, including statins, blood thinners and some antidepressants. And the FDA does not recommend Paxlovid for people with severe kidney or liver disease."
Cocktails. They no longer are drugs but cocktails. I wonder if they come with little umbrellas.
The report also said, "When Paxlovid is paired with other medications that are also metabolized by the CYP3A enzyme, the chief worry is that the ritonavir component may boost the co-administered drugs to toxic levels.
"Complicating matters, the drugs that pose interaction risks are widely prescribed to people at the greatest risk from Covid because of other health conditions.
"The medications include, but are not limited to: blood thinners; anti-seizure medications; drugs for irregular heart rhythms, high blood pressure and high cholesterol; antidepressants and anti-anxiety medications; immunosuppressants; steroids (including inhalers); HIV treatments; and erectile dysfunction medications."
America is the most drugged nation in the world. 131 million Americans have at least one prescription. The average is four.
Add to that the millions who take illegal drugs as well as legal drugs (tobacco, marijuana, and alcohol) and you have a potential to turn half the country into a walking time bomb.
Democrats and the media politicized covid from the get-go, as they denounced President Trump's travel restrictions on Red China as racist and xenophobic. Governors and mayors have used covid as an excuse to ignore the Constitution. The danger covid poses is not that it will kill us. Everyone dies. No, the danger is that we will continue to allow those in power to trample our God-given rights.
Having cops kick a family out of a Burger King because their papers aren't in order should be the last straw.
But there were 100 last straws before this, and I am pretty sure the there will be 100 last straws before we finally end this madness.