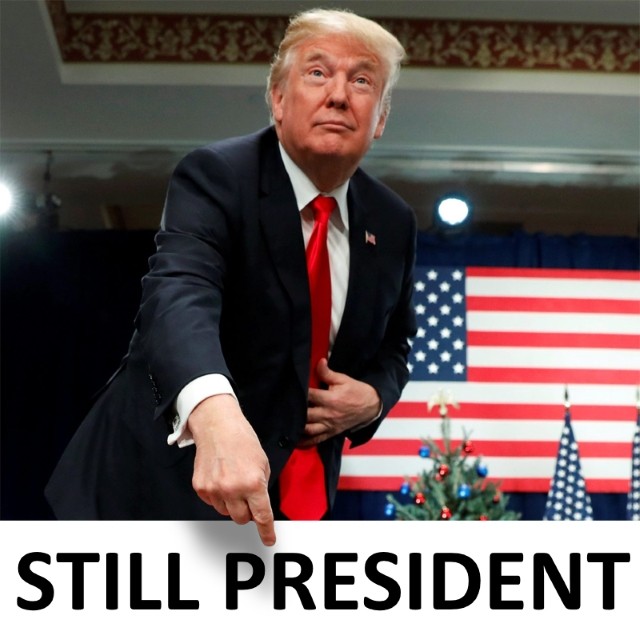 Not enough evidence to pursue True The Vote ballot fraud claim
The head of the Georgia Bureau of Investigation told the state GOP chairman that there's not enough evidence to pursue claims of ballot harvesting in the 2020 elections based on cellphone signals.
GBI Director Vic Reynolds wrote in a letter obtained by The Atlanta Journal-Constitution that GPS signals alone, without any witnesses or perpetrators, fall short of meriting a fresh law enforcement inquiry.
"Based on what has been provided and what has not been provided, an investigation is not justified," Reynolds wrote.
Reynolds' letter to Texas-based True the Vote and Georgia GOP Chairman David Shafer came in response to their allegations that GPS data identified 279 cellphones that had made multiple trips to within 100 feet of ballot drop boxes between Oct. 1 and Jan. 5.
Georgia law prohibits ballot collections in which organizations collect and mail absentee ballots on behalf of voters. Only voters themselves or their relatives are allowed to handle their ballots.
"What has not been provided is any other kind of evidence that ties these cellphones to ballot harvesting. As it exists, the data does not rise to the level of probable cause that a crime has been committed."
Without probable cause, the GBI would be unable to obtain a search warrant to examine the same GPS data provided by True the Vote, Reynolds wrote.
"It has been stated that there is 'a source' that can validate ballot harvesting. Despite repeated requests, that source has not been provided to either the GBI or the FBI," Reynolds wrote.
True the Vote, which last year unsuccessfully challenged the eligibility of 360,000 Georgia voters, didn't immediately respond to requests for comment. Shafer declined to comment. A GBI spokeswoman verified the legitimacy of the letter but said the agency had nothing more to say about it.
True the Vote purchased GPS data to map travel patterns of 1.2 trillion mobile signals late last year, then mapped those signals to find whether they had come close to ballot drop boxes.
"One way or another, ballot trafficking will soon be exposed on a massive scale," True the Vote's website says.
Further evidence to support their claims, however, has not been produced by the organization.
Investigators reported last week that they were unable to find counterfeit ballots in batches identified by Republican vote-counters. The next day, a judge dismissed a lawsuit by plaintiffs who wanted to inspect 147,000 absentee ballots cast in Fulton County for signs of fraud.