A federal judge who imposed the highest possible fine—but no prison time—as punishment for breaching the U.S. Capitol building on Jan. 6 said that he wanted the sentence to send a message.
"I want the sentence to hurt," U.S. District Judge Reggie Walton said during a sentencing hearing for Lori and Thomas Vinson on Friday. "People have to understand if you're doing something like this, it's going to hurt."
The Vinsons, a married couple from Kentucky, pleaded guilty in July to a misdemeanor charge of parading, demonstrating, or picketing in a Capitol building. The charge carries a potential sentence of up to six months in prison, in addition to a fine up to $5,000.
Prosecutor Mary Dohrmann had asked for Lori to be sentenced to 30 days in prison, largely because of public comments she made after losing her job as a nurse when her employer discovered that she was in the Capitol on Jan. 6.
"I hope that is something I remember and say, 'I'm glad I was a part of that,' 30 years from now," she told local NBC affiliate WFIE shortly after she was fired. "You know people have asked, 'Are you sorry you've done that?' Absolutely I am not. I am not sorry for that, I would do it again tomorrow."
"I felt like what I had done was justified, and so I just said I would do this all over again tomorrow, I'm sorry that you don't see my worth," Lori said in another TV interview, according to the complaint.
Lori's social media posts stated not only that she was there, but that she was among the first to breach the Capitol building.
"I was probably one of the first 100 in there and I would say at the most there were several thousand in there," Lori said on Facebook.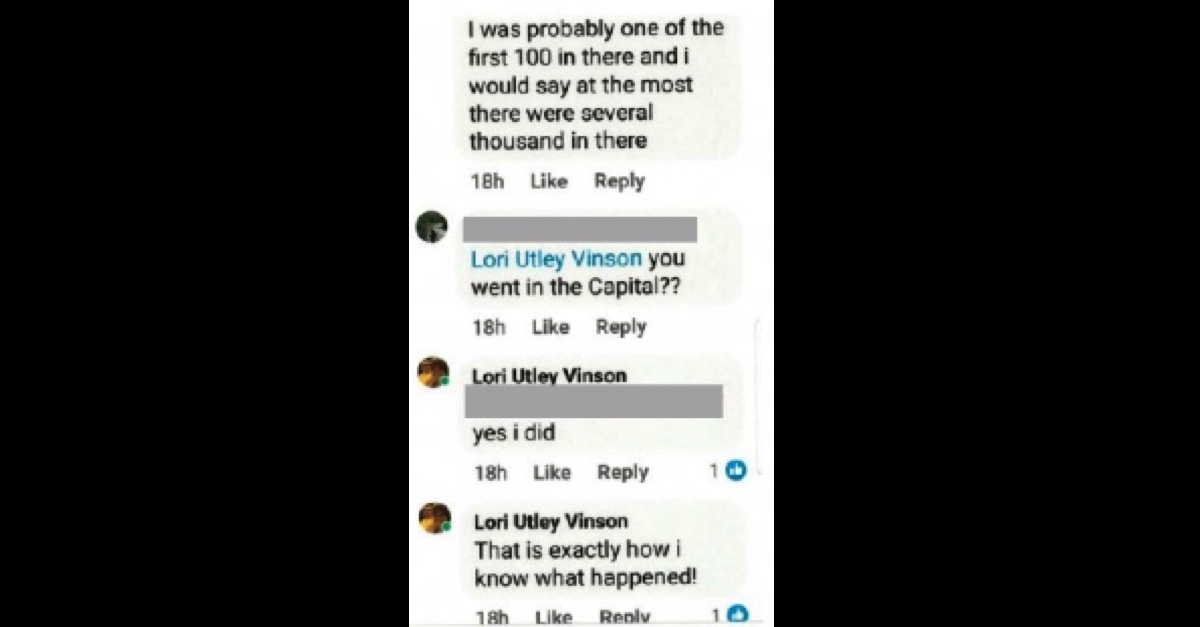 Security footage showed Lori and Thomas, who was wearing a bright orange hoodie, in different parts of the Capitol, over the course of about 40 minutes.