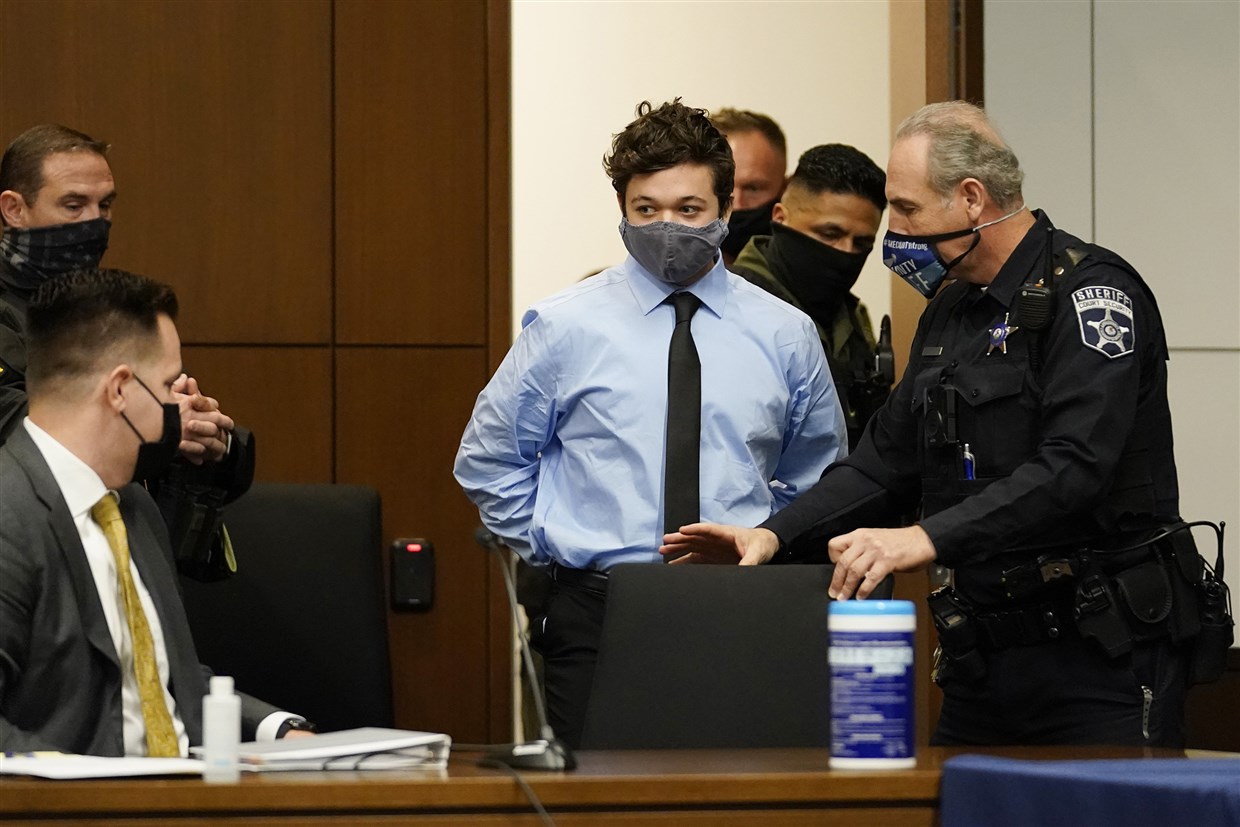 Judge sets final ground rules for Rittenhouse trial evidence
MADISON, Wis. (AP) — A Wisconsin judge laid out the final ground rules Monday on what evidence will be allowed when Kyle Rittenhouse goes on trial next week for shooting three people during a protest against police brutality — ruling that he will allow testimony from the defense's use-of-force expert and he will allow evidence that police welcomed Rittenhouse and others carrying guns during the demonstration.
Binger asked Schroeder to bar a video that shows police telling Rittenhouse and other armed militia members on the streets that they appreciated their presence and tossing Rittenhouse a bottle of water. The prosecutor said the video would transform the trial into a referendum on police procedure that night when it isn't relevant.
Defense attorney Corey Chirafisi argued the video shows that police felt Rittenhouse wasn't acting recklessly. Binger countered that the shootings happened after Rittenhouse interacted with the police.
In a video taken before the shooting, officers riding in an armored vehicle throw a water bottle to a teenager and other people out past the city's 8 p.m. curfew. "We appreciate you guys," one officer is heard saying. "We really do."
Schroeder decided to allow the video.
"If the jury is being told, if the defendant is walking down the sidewalk and doing what he claims he was hired to do and police say good thing you're here, is that something influencing the defendant and emboldening him in his behavior? That would be an argument for relevance," the judge said.
Schroeder also denied Prosecutor Binger's request to bar the defense from referring to Rosenbaum, Huber and Grosskreutz as rioters, looters or arsonists. The judge said those terms would be allowed if the defense can produce evidence showing that's what they were.
"If more than one of them were engaged in arson, rioting, looting, I'm not going to tell the defense you can't call them that," the judge said. The judge also ruled that the two deceased men and the injured man could not be referred to as victims.
"The word 'victim' is a loaded, loaded word," he said. "'Alleged victim' is a cousin to it."